Gym Bags You'd Carry Even If You Weren't Going to the Gym
Fancy Gym Bag (via Vain Style)
Fashion website Vain Style says gym bags are going gym-less: "Designers are...creating stylish, practical gym-bags, combining premium materials with timeless designs for those who have no intention of ever stepping foot into a gym." Makes going to the gym sound so dirty and plebian... Their roundup of bags has the sort of multi $K bags you'd except from people who heap scorn on gym shoe schleppers who actually workout in public, but amidst the overpriced ridiculousness, there are a few finds.
Among the cuties, the Sports Retro Boston Bag. Still pricey at $155, but not insane. Looks kind of like a cute beer cooler.
And the very classy, though very vegan unfriendly, leather duffel from Fossil. $198.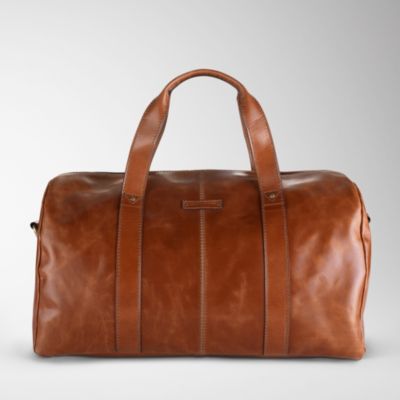 Your sweaty gym clothes would look just perfect in either.